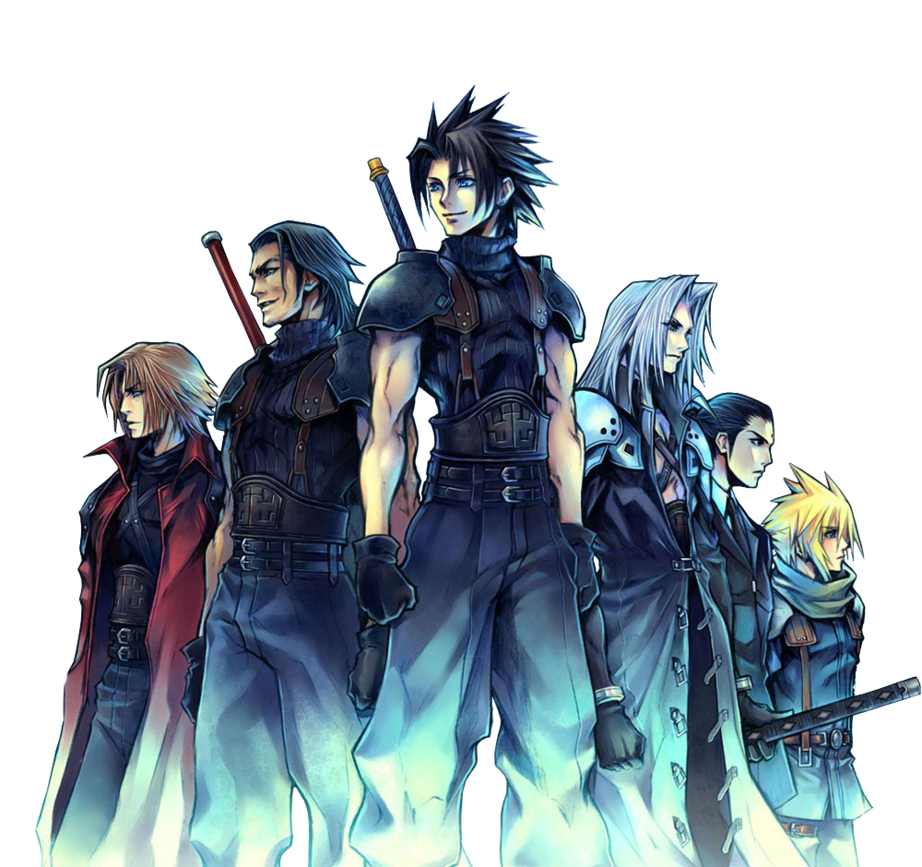 Crisis Core: Final Fantasy VII is stepping away from the traditional turn based RPG that Final Fantasy VII was, and is an action role-playing game being developed by Square Enix for the Sony PSP. Crisis Core is a prequel to Final Fantasy VII and is also the fourth entry to the Compilation of Final Fantasy VII.
The production of Crisis Core is being overseen by Yoshinori Kitase, the director of the original Final Fantasy VII title for the Playstation 1, also Hajime Tabata is the games director. The character designs are being created by Tetsuya Nomura!
The games story will focus around Zack Fair, a 1st Class SOLDIER and Cloud Strife while he is still a low trained Shin-Ra Guard. Another character also present in the game is Aerith Gainsborough, inwhich her story shall likely progress far more and explain events again found in Final Fantasy VII.
Crisis Core takes place around the events of Nibelheim, and the period leading up to Sephiroth going crazy and turning into the iconic villan.
Last Updated on January 13, 2023